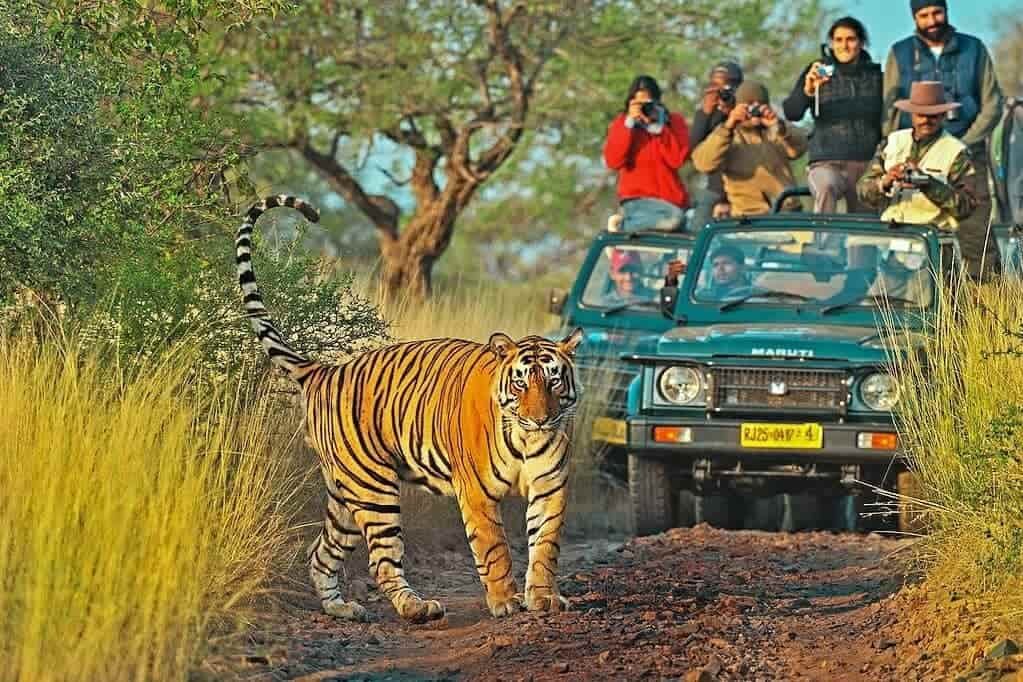 Gypsy Safari in Ranthambore

Ranthambore Gypsy Safari is very popular among guest. As Gypsy is open jeep type vehicle which has capacity of max 6 pax. Gypsy Safari is allowed in all the zones from Zone No. 1 to Zone No. 10. A Zone is called a route fixed in ranthambore park for safari.
There are two types of Gypsy Safari Booking available. Either Gypsy Safari can be book on sharing basis or on exclusive basis

.
1. In sharing basis each pax. has its own seat in Gypsy.Hence, All 6 seats are on sharing basis. Therefore, After ticket booking forest department will arrange gypsy according to roster. All the 6 pax. seats are filled on sharing basis.
2. In exclusive basis one pax. can book whole 6 seats and can have safari on exclusive basis. 
Advance, Current, Tatkal and Half/Full Day Safari

Exclusive or on Sharing Basis

Best for Couples, Photographers, Researchers